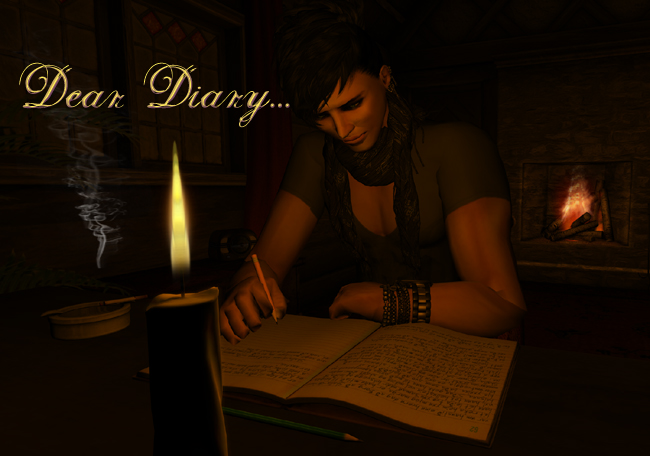 Dear Diary,
Did you miss me? Holy fucking shit, has life been busy for me in the past couple of months. A new job (with a lot of attendant new stuff to learn) and long hours (temporarily, I hope) have seen me with barely enough time to scarf down dinner and chat to Daros for an hour or two before I fall into bed each night. If I've logged into SL to do The Fashion Thing then I've been posting the results to Flickr, as I've just not had the time (nor the inclination and energy, to be honest) to sit down and write up a full blog post. You know me: I don't just post a pic and credits here; I'm a wordy bastard and I like to ramble on about what I'm wearing.
So anyway, I have a day off (which is coinciding with the onset of a stinking cold, how lovely) and I thought that – as I shiver and hug a mug of Lemsip – I'd let my sartorial darlings know that Skelly ain't dead. He's just resting ;-)
Beautiful plumage, the Norwegian Blue cross-posted from Flickr thusly follows:
My latest look, posted last night. Back in full-on butch mode, with beard and leathers. Mainly because Skell can't be arsed to shave. Credits here.
Doing a bit of Chloe Price male cosplay, after watching Let's Plays of Life Is Strange  on YouTube. Credits here.
Fucking around with bowler hats for something completely random that worked out pretty well. Credits here.
Some old Mens Dept stuff. Love this look. Credits here.
Artsy-fartsing with a beautiful andro look. Credits here.
And, of course, getting in some snuggles with my gorgeous boy :-)
So yeah. I've been quiet, I know, and mea culpa  on that score. If life gets hectic and I don't update over here, just check out my Flickr and you'll see anything that I do  manage to get done in SL over there.